10 Ways To Keep Your Construction Site Safe
Stay Safe! Follow These Tips
One: Understand Local Construction Law
Each geographic region has different construction regulations, and a construction site boss is responsible for understanding those rules. It is a good idea to talk to a New York construction accident attorney to learn about the latest regulations in order to protect employees from injuries that can lead to financial losses for a construction company.
Two: Maintain Construction Site Equipment
It is an employer's responsibility to ensure that a construction site's equipment is in top-notch condition with mechanisms that are lubricated and covered with protective devices to avoid loss of limbs or fingers. Failing to keep equipment in proper condition can lead to concussions or broken bones.
Three: Train Your Employees about Construction Site Safety
Have regular training meetings concerning construction site safety, and make sure that every employee attends. Showing videos or having demonstrations is a valuable way for employees to learn safety regulations. Make sure to observe employees while they are working in order to offer advice for changes to increase their safety.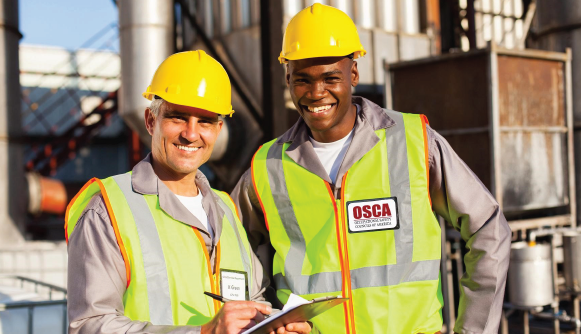 Four: Have a Written List of Construction Site Regulations
Keep a written list of construction site regulations in the employee's break rooms and other locations to help remind everyone of the rules. It is a good idea to have these regulations written in multiple languages such as Spanish and English.
Five: Provide Appropriate Safety Gear
Provide appropriate safety gear for anyone working or visiting a construction site. Items to have ready include hard hats, goggles and high-visibility clothing. Make it easy for employees to have their own equipment by offering reimbursement for items such as steel-toed boots.
Six: Keep in Contact with a New York Construction Accident Attorney
Don't wait until an accident occurs to talk to a New York construction accident attorney because they can provide information and recommendations to prevent injuries. In some cases, they can visit a worksite to see potential problems that can lead to accidents and lawsuits.
Seven: Inspect a Construction Site Frequently
Assign construction site inspections to a highly-trained worker who understands a variety of equipment in order to prevent on-the-job accidents.
Eight: Make Sure Construction Workers Have Certification
Hire construction workers who have the proper certification to work with particular tools and machinery, and make sure they keep their training updated.
Nine: Keep Construction Site Equipment Locked
Make sure to keep equipment such as loading machines and forklifts locked between uses. Keep chemicals that are used at the site inside a locked cabinet.
Ten: Know What to Do When an Accident Occurs
Know the proper first aid procedures when someone is injured at a construction site, and after they are safe, contact a construction injury lawyer for a consultation.