Caught in Between a Crack or Object - Construction Site Accident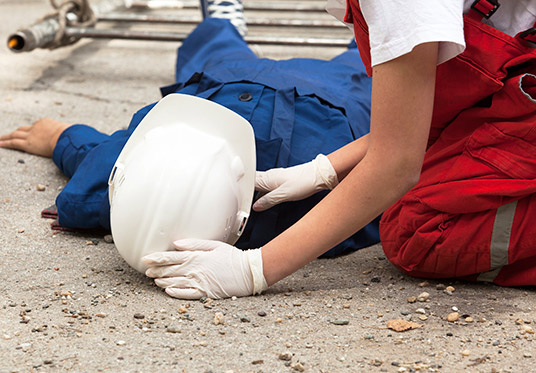 There are many construction sites in New York, Manhattan and the NYC surrounding areas. Within these construction sites, you'll find numerous power tools, construction vehicles, large machines, and many more things that can cause an accident. Being prepared for an injury can help make it easier. Being prepared AFTER you've had an accident on a construction site is just as important. We have successfully represented and helped construction workers in the New York Area for years.
A common injury that occurs at construction sites is that workers are caught in-between objects or materials. This can severely injure a worker and impede his or her ability to work. Without being able to work providing for you and your family can become very difficult. There are many reasons why this accident is a common occurrence, in and around construction scenes, such as not properly letting the construction crew know of any dangers. Bad construction practices and not properly advising people of the potential dangers are also reasons for these types of construction accidents.
If you've been caught in between the crack, or had a similar construction site accident in the New York area, please give us a call. Jeffrey J Shapiro and Associates are one of the top law firms in New York that has years of experience representing people that have had construction accidents. If you or a loved one does happen to get injured on a construction site, go to the right people for legal help, we're here to listen. We can help you get through this trying time, and help give you peace of mind with experienced representation.
Save
How We Can Help You
At Jeffrey J. Shapiro & Associates, LLC we have the skill that you will need on your side in order to aggressively pursue money damages for the injuries you have sustained. New York labor law provides protection for those who have been injured in construction accidents whether due to the negligence of your employer or a coworker. We will be able to answer any questions you may have regarding your case, discuss you options with you, advise you of the best action for you to take and provide you with skillful and aggressive representation of your case in court if you choose to work with us.
Aggressive representation for your case: 800.728.5478