Am I entitled to receive workers' compensation benefits?
Suffering a workplace injury places you at risk of severe financial hardship, as you have to face the costs of medical treatment and an extended period out of work, in addition to the pain and suffering of your injury.
Fortunately, nearly all companies throughout the state of New York are required to provide worker's compensation insurance to cover their employees, so you are most likely entitled to receive benefits.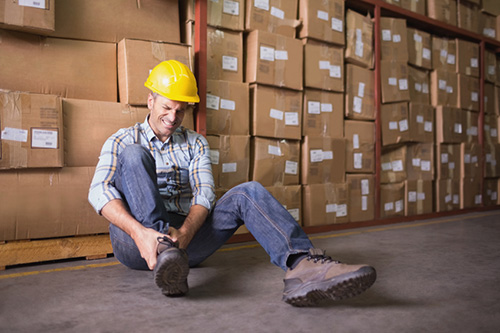 How much is my worker's compensation claim worth?
When your claim for workers' compensation is approved, you will be able to receive payment for all of your necessary medical expenses, which can include everything from emergency care to diagnostic tests and rehabilitative care. You can additionally receive disability benefits which are calculated at two-thirds of your average weekly wage, multiplied by your disability rating. For example, if you normally earn $900 per week and are awarded a disability rating of 80%, you can receive $480 per week. These cash benefits are also available to the surviving family members of a worker who has been killed on the job, as well as compensation for funeral expenses.
Why should I hire an attorney for my workers' compensation claim?
You are not legally required to retain legal representation when filing a claim for workers' comp benefits, but it is nearly always in your best interests to do so. The system is complicated, and even simple mistakes can result in your claim being unfairly reduced or even denied. We take on the task of gathering all the necessary paperwork and medical documentation to help you achieve the highest possible disability rating, and can even represent you in an appeal if your claim is unfairly reduced or denied.
Moreover, after reviewing the circumstances of your accident we may be able to find evidence to support a "third party" liability claim, which would make it possible for you to recover a larger settlement than is available through workers' comp. Contact us now at Jeffrey J. Shapiro & Associates, LLC-we are dedicated to defending the rights of accident victims and have a thirty-year track record of success.
Call our office today to get the legal representation you deserve: 800.728.5478