Personal Injury Attorney in New York – Get Help Today
Unfortunately, accidents happen each day, some of which are our fault and others are caused by the negligence of another. If you have been personally harmed by the carelessness of another in anything from a car accident to a work injury to lead poisoning to medical malpractice, it is time to enlist the representation of a reputable personal injury attorney in New York. That reputable attorney is Jeffrey J. Shapiro, Founder of Jeffrey J, Shapiro & Associates.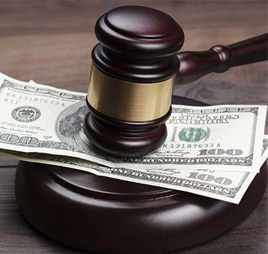 From the road to the workplace, individuals face unfair circumstances daily. Too often individuals in cases of employment discrimination or sexual harassment do not pursue legal action because no physical harm was done. Jeffrey J. Shapiro has represented countless individuals who have dealt with the emotional ramifications of such circumstances, often winning monetary settlements to help the individual move on from the trauma in a meaningful way. Other clients result in physical harm that is sometimes temporary and may even leave the client with a life-long impairment. Jeffrey J. Shapiro has been practicing law since 1979, representing clients who have been in car accidents, construction accidents, medical malpractice, and lead poisoning. With respect and sensitivity, we develop strong relationships with our clients and regularly communicate with them regarding the progress of their case.
Choosing an Experienced Personal Injury Attorney in New York
When you choose Jeffrey J Shapiro to represent you, you are working with an attorney who has over 30 years of successful trial practice. He is a member of the California State Bar as well as the New York State Bar. He has one of the strongest reputations in the industries, and has been listed as one of the "Top Lawyers of the New York Metropolitan Region."
Jeffrey J Shapiro has handled hundreds of cases involving car accidents, construction accidents, nursing home malpractice, and all types of discrimination. If you are currently suffering from the aftermath of an accident or incident of malpractice, contact one of the best personal injury attorneys in New York today to know your options and get the best representation.