Building Renovation Accidents
Fight to Receive Compensation for Your Injuries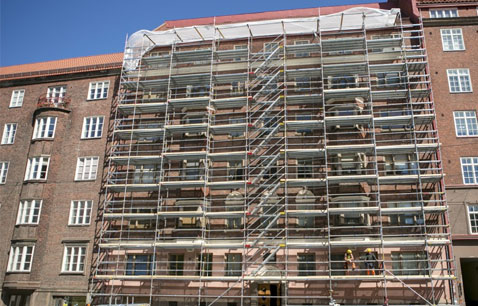 There are many different accidents that can occur in many different construction scenarios. A building renovation construction project poses several safety threats as there is the "gutting" of the building that must take place, moving materials and garbage down from a high level can be difficult to do without allowing objects to fall.
There have been cases in the news where construction workers are injured due to a falling wall that was no longer secured to the building, some workers were slightly injured and others were critically injured.
Depending on how old the building is, accidents can occur in many different ways due to rotting wood or nails that are no longer able to support the weight that they are designed to, thus causing falling objects which can hit or crush construction workers. If you are injured in a building renovation construction accident then you will greatly benefit from the legal assistance of a New York construction site lawyer from Jeffrey J. Shapiro & Associates, LLC. Our firm has the skill and the experience that you will need on your side if you are seeking monetary compensation for your injuries.
Save
How We Can Help You
At Jeffrey J. Shapiro & Associates, LLC we have the skill that you will need on your side in order to aggressively pursue money damages for the injuries you have sustained. New York labor law provides protection for those who have been injured in construction accidents whether due to the negligence of your employer or a coworker. We will be able to answer any questions you may have regarding your case, discuss you options with you, advise you of the best action for you to take and provide you with skillful and aggressive representation of your case in court if you choose to work with us.
Aggressive representation for your case: 800.728.5478