Get Fair Compensation for Lead Paint Injury to Infants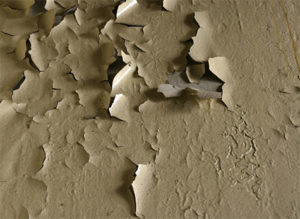 Lead paint fumes and the ingestion of lead paint chips is a particular hazard to infants. We have successfully addressed many cases of infants who have sustained dangerously high levels of lead in their blood due to this condition.
Most of our cases are brought against the landlords who own the buildings where the lead paint existed. If the City of New York has not investigated the building, we conduct our own investigation with a private engineer.
It is also important that the child receive proper medical care and evaluation. We assist in every respect to make sure that injured children receive proper care and we aggressively pursue full damages for the past, present and future effects of their injuries.
Our legal team coordinates with medical personal as needed in order to obtain facts or evidence to strengthen your case. Having a New York personal injury attorney fighting by your side can help to carry some of the burden you face and allow you to concentrate on your child's needs.
Save
Personal Injury Lawyer in New York
At Jeffrey J. Shapiro & Associates, we believe in only taking on cases to which we are willing to fully dedicate our time and resources. When you work with us, you can be sure you will receive committed and responsive service and our best efforts in advocating for your rights. Our firm is headed by Jeff, who has been practicing personal injury law in New York since 1979. While most cases are settled without proceeding to trial, we fully prepare each case for the courtroom. Our experience has shown that this preparation and willingness to try cases contributes to our pursuit of positive results whether or not we ultimately go to court.
Contact a New York personal injury attorney for help pursuing the compensation and damages you deserve if you have suffered lead poisoning.