Injured in a Scaffold Accident?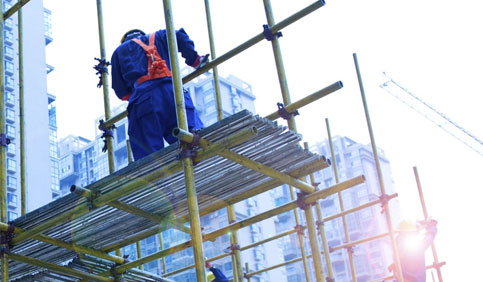 If you have been hired to work on a construction site then you must be aware of the potential danger. While these opportunities are great to stimulate employment and income for many families, there are many risks associated with construction. One of the more common risks is a scaffolding accident. These construction accidents can occur due to a number of different reasons.
If the scaffold is not properly constructed then it can literally fall apart while there are workers on top of it, if it is not properly secured then the entire scaffold could possible tip over and cause serious fall accidents, and one other way that an individual can be injured in a scaffold accident is if a coworker acts negligently or there is an unseen obstacle that causes an employee to fall off of the scaffold.
Save
You May be Entitled to Money Damages
The results of these accidents can be extremely severe, broken bones and even death in some cases can be the result of a serious scaffold fall or accident. If you have been injured in an accident like this then you may be entitled to collect money damages for your injuries. New York law provides protection and assistance for those who have been injured in a scaffold construction accident and it is vitally important that you seek legal assistance in order to pursue your rights and the compensation that you will require.
At Jeffrey J. Shapiro & Associates, LLC a New York construction site attorney will be able to provide you with answers to your questions regarding your injuries and your potential case, discussion regarding your options, advice regarding the best action for you to take and provide you with skillful representation of your case in court if you choose to work with us. 
Contact our firm

 

today to discuss your case and how we can help you: 800.728.5478