Was your accident caused by hazards in the workplace?
Under regulations of the Occupational Safety and Health Administration and the New York Committed for Occupational Safety and Health, employers in our state are required to provide an environment in which their employees can work, reasonably secure from the risk of suffering injury or death. If your employer was aware, or should have been aware, of the conditions which caused your injury and yet failed to take precautions to safeguard you from injury, you may have grounds for legal action.
Let an attorney from Jeffrey J. Shapiro & Associates, LLC represent you in your claim for financial compensation-we have thirty years of experience fighting for the rights of the injured, and are ready to begin working on your case today.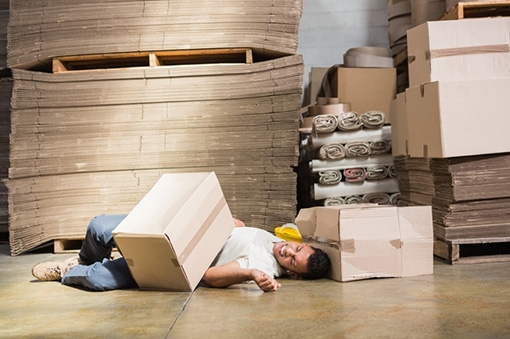 Employer Liability for Construction Accidents in New York
State law in New York provides special protections for construction workers who have suffered injuries on the job. Whereas workers in most other industries are generally limited to claiming workers' compensation benefits, construction workers can often file a claim for damages against the owner or general contractor, based on evidence of that party's failure to provide a safe working environment. Whether you were injured in an electrical accident, trench collapse or forklift accident, or if you suffered injuries in a scaffolding fall, crane collapse or other type of construction accident, we will investigate the circumstances of the accident to find evidence to support your claim.
Holding the Property Owner Accountable for Your Accident
Through the legal principle of premises liability, you may be able to file a claim against the owner of the property where your accident took place. Property owners are legally responsible for taking reasonable precautions to protect those who are legally on their premises, and can be held accountable when accidents occur. Common examples of premises liability claims include slip and fall accidents, burns from hot water and even assaults which result from lack of proper security measures.
If you believe that you may have grounds for legal action, don't hesitate to

contact us

for help so that we can evaluate your options and begin working on your case today.