Construction Accident Fatalities – A Dangerous Industry
It's no surprise that construction ranks among the most dangerous industries for professionals to work in, and that assertion is supported by hard facts. In fact, The Occupational Safety and Health Administration under the United States Department of Labor reported that in 2017, 5,147 workers were killed on the job in 2017. Due to the inherent danger of the work, even construction workers who take proper precautions and follow on-site safety protocol, wear appropriate safety equipment, and avoid taking unnecessary risk can find themselves at the center of an onsite accident.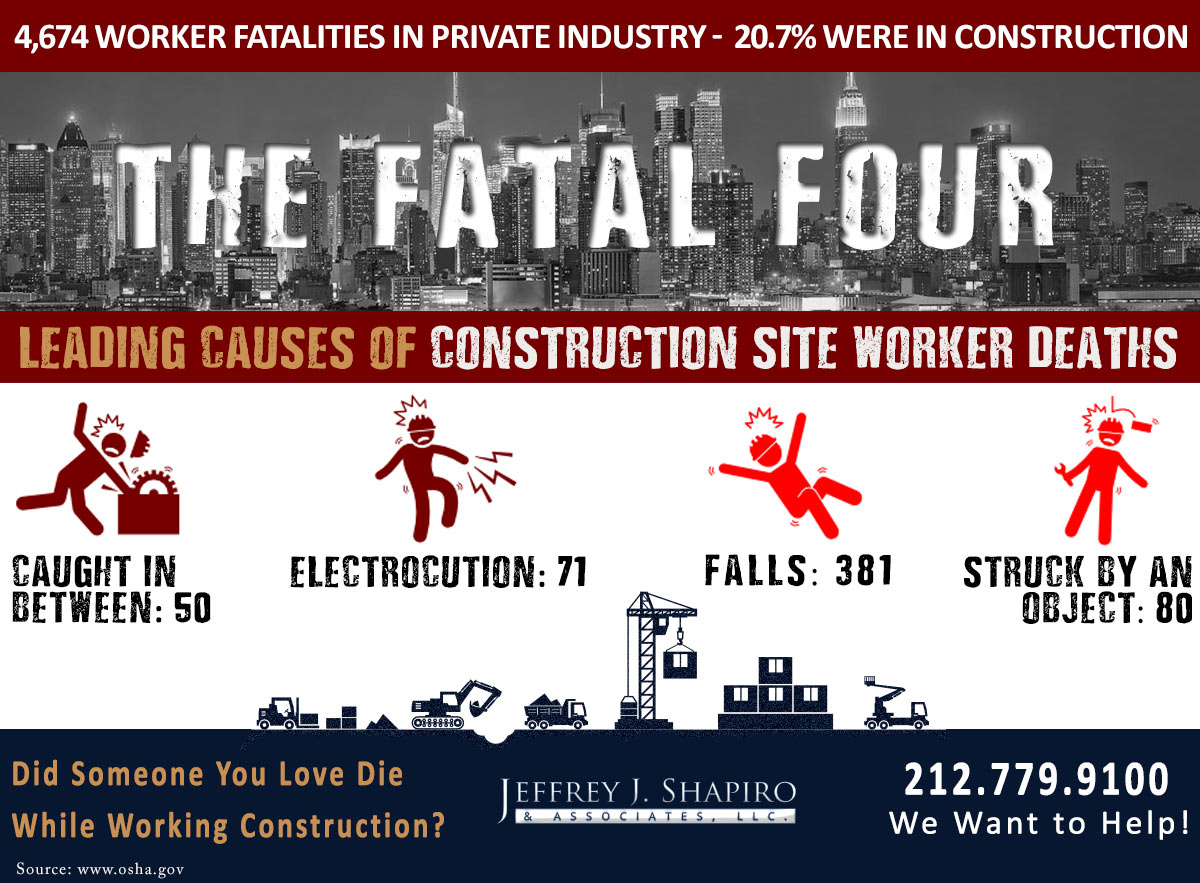 What makes construction inherently dangerous you may ask?
There are several reasons why construction workers are at higher risk for injury and even death on a daily basis. For one, they are working among unfinished structures, operating heavy machinery, are often suspended from soaring heights (falling risks), and face exposure to toxic chemicals in some cases, most commonly asbestos and lead. Even if all safety precautions are taken onsite and luck is on the worker's side, the repetitive nature of the moments and heavy lifting can lead to back problems and carpal tunnel syndrome. When an accident does occur, the consequences of a construction-related accident will impact every aspect of your life – leaving emotional, physical, and financial damages in the aftermath. While your state's workers' compensation package may lessen some of the financial burden, it rarely covers all of the medical bills and other costs associated with sustaining a serious injury.
Most common causes of injury within the construction industry
The most common causes of injury within the construction industry include falls, individuals injured after sustaining a strike by an object, electrocution, and being caught in-between two surfaces. These four common causes of injury are known as the "fatal four." Burns, chemical spills, and crane accidents occur as well, while not as commonly. In serious accidents, construction workers sustain brain injuries that impair their cognitive abilities for a lifetime or have fatal consequences.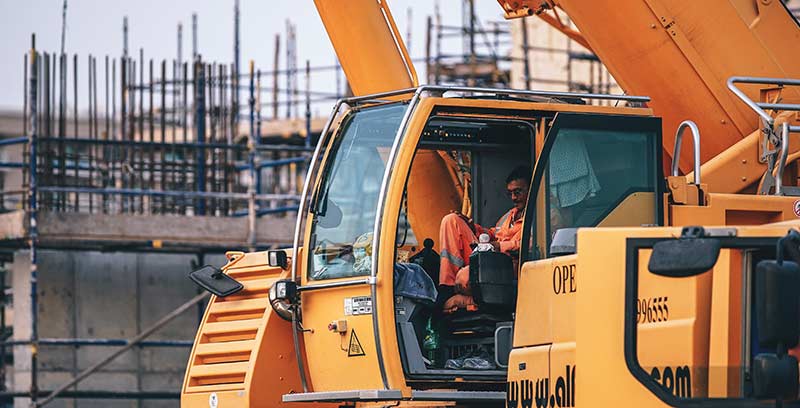 Construction sites and injuries in New York City
Construction is ongoing in metropolitan cities, specifically New York City, and it is not predicted that it will slow down anytime soon. It is vital that responsible parties are held accountable when construction accidents occur. After compiling the facts of your case, an attorney will determine who the responsible party may be, among the contractors, subcontractors, and manufacturers. Attorneys who work to protect and fight on behalf of victims of construction-related accidents have seen this reality time and time again with their clients. With their help, you too can navigate your state's workers' compensation and help you pursue your legal claim.
Why you need an EXPERIENCED construction site injury attorney
If you have sustained injuries related to the "fatal four" or any other construction-related injuries, it is vital that you enlist the representation of a seasoned, aggressive attorney who has experience representing clients who have been harmed in construction accidents. They will help you rebuild your life and fight for reparations to cover medical and property damage, lost income, and pain and suffering. If you are a loved one of the 5,147 workers who were killed on the job in 2017, we can help you seek punitive damages for your loss.
---