The Risks of Being Injured at a Construction Site in New York
Construction workers are expected to take physical risks on a daily basis. Despite state and federal laws that require safety precautions to be met as well as technologies that have made construction safer, accidents still occur. Ladder accidents, falling debris, and machinery accidents make the list of most common construction-related mishaps. If you have recently experienced any of the above construction-related accidents, you know firsthand how life altering one of these accidents can be. Jeffrey J. Shapiro & Associates have represented thousands of clients who have been involved in construction-related accidents and who seek fair representation. With our help, clients have been able to win lawsuits and receive well-deserved compensation for their injuries.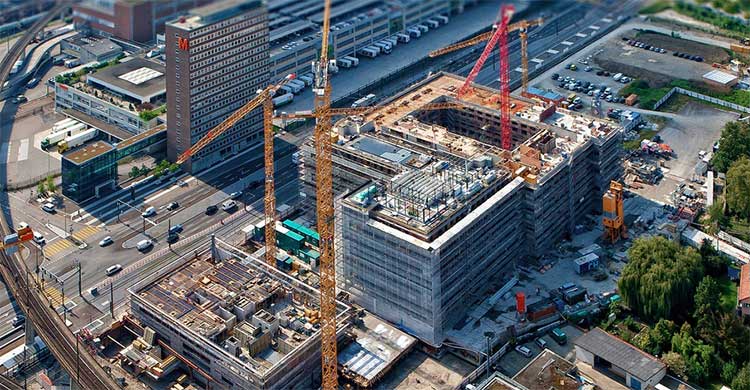 Ladder and scaffolding accidents in New York City
On any given day on a New York City construction site, workers will use ladders and scaffolds to carry out their projects. May ladder accidents can be avoided if the right ladder is chosen for the job, if it's inspected before use, set up properly, and not overloaded. Often times scaffolding accidents occur due to the lack of adequate safety equipment including guardrails or harnesses. Lack of qualified supervision increases the chances of an on-site accident as well.
Construction accidents can be severe in most cases
Employers need to make sure that their staff is fully trained on how to use potentially dangerous equipment and understands safety guidelines. Scaffolding and ladder accidents are often preventable and are the result of defective equipment or human error. Despite following safety precautions and equipment operating as it should, ladder accidents still happen. Injuries caused by a fall from a ladder or scaffold can be severe. It is not uncommon for these accidents to result in severe or permanent injuries, like broken bones and fractures, back and neck injuries, traumatic brain injuries, paralysis, and even death. If you have experienced an accident, it's vital that you recover compensation for your pain and suffering.
We'll work to get you the compensation you may be entitled to
Enlisting the help of a qualified construction accident attorney team who has successfully represented individuals in your similar situation is one of the best decision you can make. After hearing your case, the attorneys at Jeffrey J. Shapiro will help you assess where the blame lies in your particular situation. Many parties share responsibility for worksite safety, including the contractor in charge of the site, the subcontractors, and the construction site owner. We assess what happened and prepare to seek reparations, filing a lawsuit and seeking additional damages. We look forward to helping you and your family move on after a devastating construction-related accident. If you're looking for a construction accident lawyer in Brooklyn, or in or anywhere in the New York City area, please contact us.
---