Construction Accident Compensation in New York
Seeking compensation after experiencing a construction-related accident can be a complicated, involved process for victims who may or may not be aware of the procedure. Hiring an experienced and reputable attorney moving forward is paramount to obtaining a well-deserved settlement. If you are seeking construction accident compensation in the New York Metropolitan Area, Jeffrey J. Shapiro & Associates can help you obtain a fair settlement by fighting aggressively on your behalf.
Jeffrey J. Shapiro & Associates have represented clients throughout Manhattan, The Bronx, Queens and the other boroughs. Having dealt with thousands of construction accident compensation cases in the past, we have a thorough understanding of the type of compensation you are entitled to as you move through the legal process. The attorneys with Jeffrey J. Shapiro & Associates work one-on-one with injured clients to educate them on their rights. Enlisting the help of reputable attorneys is vital, since most victims who are unfamiliar with the law feel lost in this complicated process of fighting for justice.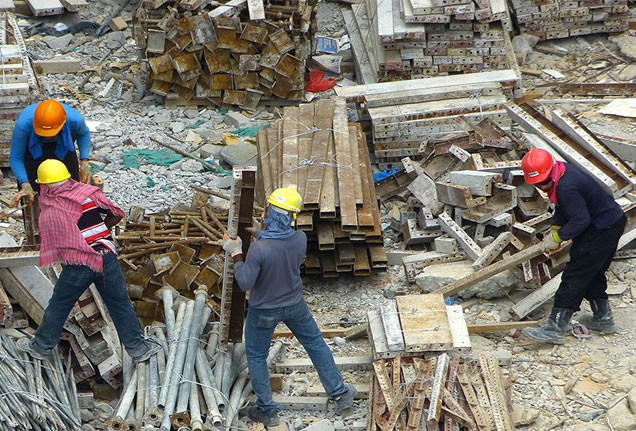 Throughout the years, the attorneys with Jeffrey J. Shapiro & Associates have dealt with a myriad of construction-related cases, including situations involving defective machinery and equipment, crane accidents, scaffolding and ladder accidents, and other unsafe work conditions. It is the employer's responsibility to make sure they are creating a safe work environment for all employees that are aligned with state and federal law. Jeffrey J. Shapiro & Associates will fight on your behalf to ensure that justice is delivered. We work closely with victims and their families, and with families on cases where the accident may have resulted in the death of their loved one. No matter the details, we will help you seek construction accident compensation by providing a legal action plan moving forward. Before speaking with your employer or insurance companies, enlist the representation of an experienced attorney team like Jeffrey J. Shapiro & Associates for instructions on how to proceed.