Crane Collapse Attorney – Cranes and Construction Site
With wisdom, experience, and empathy the attorneys at Jeffrey J. Shapiro & Associates LLC have represented thousands of clients who were victims of construction-related crane collapses. Due to poor work conditions that are not in accordance with safety standards and unsafe work environments, too many construction workers are experiencing work-related accidents. Unsure of where to turn for help, many are unaware of their rights. Jeffrey J. Shapiro & Associates LLC is an aggressive law firm with a track record of successes in cases that involve crane collapse injuries. Because cranes are enormous, weighing up to three or four thousands tons on average, cases involving a crane collapse usually result in severe injuries or death. Whether you have been injured or you are the family member of a loved one who has died as a result, please enlist the experience of Jeffrey J. Shapiro & Associates to fight on your behalf.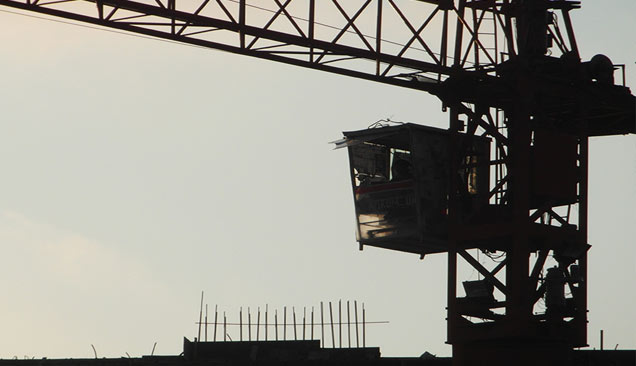 Crane Collapse Attorney in New York
Financial compensation cannot undo the damage but it can certainly help the victim and his move on after a catastrophic accident such as a crane collapse. If you are looking for a crane collapse attorney in New York, you might as well choose the most reputable and experienced. Our attorneys will look at the federal laws and industry regulations and see which were not adhered to in your case. In some cases, the specific site was not in accordance with industry standards and mistakes are made intentionally or unintentionally. After decades spent representing clients who are victims of crane collapses, we have developed a keen eye for what laws and regulations were not adhered to in the situation. In some cases, a crane strikes a power line or the crane experiences a mechanical failure. We have represented clients who were injured after a crane was operated improperly or irresponsibly. Sadly, these accidents result in spinal cord injuries, damage done to back and shoulders, traumatic brain injuries, and death.
After learning all the facts of your case, we will decide who was at fault in your crane collapse. Common parties held responsible may include crane maintenance companies, the manufacturers and retailers of the cranes themselves, and on-site contractors.
---
We will pursue justice on your behalf