NY Construction Accident Lawyer – Manhattan, Bronx
Sadly, construction related accidents are not uncommon in the New York City tri-state area. Due to the high volume of real estate development and construction projects in the area, we see a higher number of construction site accidents in this area, despite New York labor laws intended to protect the safety of workers and keep construction-related accidents from occurring. Under New York law, construction companies are required to inspect each site with safety engineers to implement safety measures. The sad reality is that not every employer follows these procedures and prioritizes the safety of their workers. Construction accidents can be prevented and construction companies need to be held accountable.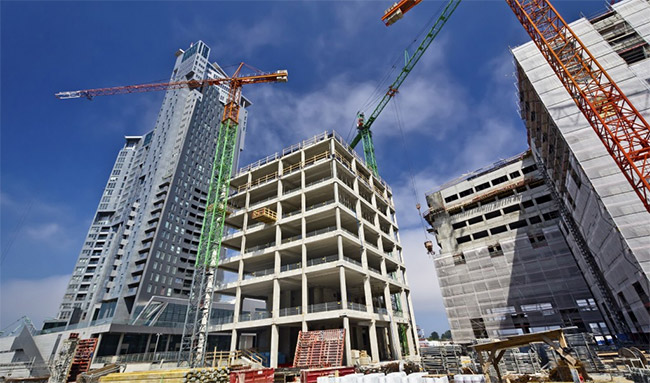 You need a New York construction accident lawyer on your side
If you have been harmed in a construction-related accident and are searching for an NY construction accident lawyer, Jeffrey J Shapiro & Associates stands ready to help you. We have represented clients who have endured a wide range of accidents including crane accidents, scaffolding accidents, electrical accidents, fires and explosions, building collapse, and other accidents caused by unsafe equipment and site conditions. Even a seemingly "minor" accident can have serious consequences, including exorbitant medical bills and lost wages. An experienced, reputable New York attorney will help you estimate an appropriate settlement and help you consider factors you did not know to consider. For example, a construction-related accident that causes you to break a leg will impact your future working in the construction industry. You may even have emotional damage that requires therapy and other treatment. The expenses associated with the physical and emotional damage done can amount to seven figure sums in some cases.
Jeffrey J Shapiro & Associates work tirelessly to help clients
The attorneys at Jeffrey J Shapiro & Associates work tirelessly to help clients restore their lives after experiencing a construction-related accident. Our goal is to support you as your rebuild your life and become physically, emotionally, and financially stronger. We are experienced in handing issues that come into play for union members and can also help independent contractors. You can rest assured that you are being guided through the process by reputable attorneys who have helped thousands of clients who have been in your same situation.
---