Construction Accident Compensation
If you have been hurt in a construction-related accident, Jeffrey J. Shapiro & Associates can help you claim fair construction accident compensation that will help you heal and move forward with your life. Having the support and representation of an experienced, aggressive yet empathic attorney will help you navigate the aftermath of a life-altering accident.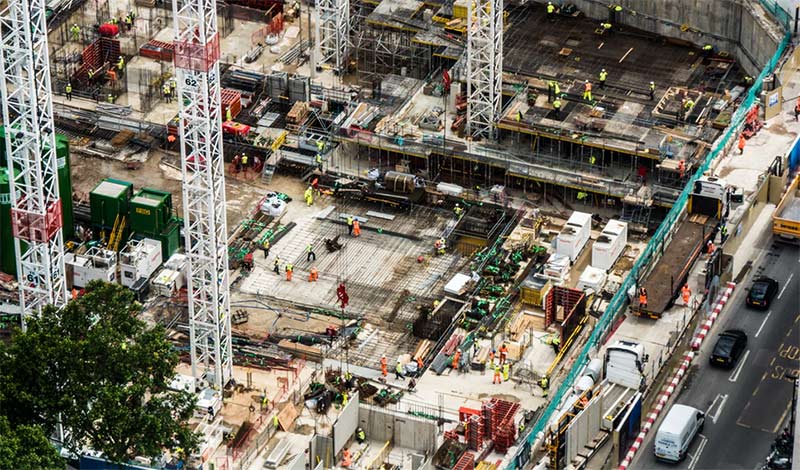 Assessing Blame after a Construction-Related Accident
Despite state and federal laws intended to protect construction workers, individuals working in this industry run a high risk of becoming injured on the job, simply ask any construction accident lawyer in New York. Knowing who exactly is to blame can be confusing but is the first step in recovering compensation for damages. Assessing the situation on your own can be complicated, which is why enlisting the help of a trusted attorney to sort through the aftermath is crucial to getting a fair and proper settlement. An attorney will sit down with you and hear all facts of your case, including the manner in which the accident occurred and the type of work that was performed at the time of the incident. We have worked on cases where the liable party is anyone from the construction site, general contractor, subcontractor, machine or equipment manufacturer, or engineer. Knowing who exactly should be held responsible can be confusing to a person navigating this process for the first time, which is why we are here to help.
What kind of construction accidents have you represented?
We have handled cases that involved the most common to the most obscure construction-related accidents. We've worked with clients who have endured severe injuries that have left them temporarily and permanently disabled and have worked with family who are seeking damages on behalf of a loved one killed on-site. The nature of the accidents are varied. We have represented clients who have endured disastrous falls, which make up a majority of construction-related accidents. Some of our clients were injured after sustaining a fall from a ladder, roof, or unstable scaffolding. We have also represented clients who have been caught in accidents involving electrocution. Crane accidents and mishaps involving heavy machinery are also quite common, especially in the New York City area, where construction is ongoing. While the Occupational Safety and Health Administration (OSHA) has done its best to protect construction workers by setting safety guidelines for building contractors and subcontractors to follow, they are sometimes not enough.
Regardless of the facts of your case, we can help you piece together a case and settlement that will allow you to rebuild what has been lost in some way. If you have been injured on the job, Jeffrey J. Shapiro & Associates has the experience, knowledge, and fortitude to help you through this difficult time and help you understand your legal options.
---