Reasons to Retain a Construction Accident Lawyer in the Bronx
Finding an aggressive, professional, and reputable attorney to represent you in a construction accident is as easy as picking up the phone. Jeffrey J. Shapiro & Associates, LLC is considered one of the top construction accident lawyers in the Bronx, with years of experience and a track record of wins to confirm their effectiveness and credibility. Every year, work-related construction accidents occur and too many workers fail to claim compensation, unaware of how to navigate the law and fight on behalf of their rights. If you are unsure of how to navigate the ins-and-outs of a construction accident case, we can help. With years of experience under our belts offering relevant legal assistance to victims of a construction-related work injury, we bring the insight, experience, and wisdom to achieve a "win" in your case as well.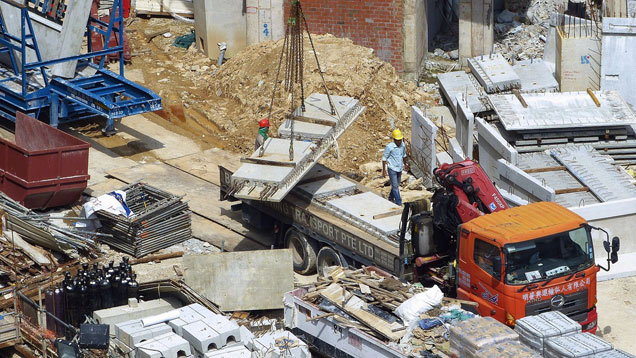 Unfortunately, construction accidents occur on a daily basis as workers labor on uneven ground, operate tools that may malfunction or break on the job, and in environments that are not in accordance with safety codes meant to protect workers. In unsafe conditions, workers often time fall or slip and in some cases, workers experience electrocution that can have lasting effects on their health. Broken bones, knee and ankle injury, as well as damage to the back are all too common among construction workers. We have worked with clients who have experienced electrocution due to lack of adherence to safety protocols on site.
We have represented clients who died on-site and the family is now seeking reparations. Defending clients who have experienced these tragedies can be heartbreaking, but our attorneys are honored to stand by and fight for the rights of construction workers seeking justice. Whether you were the victim in a crane collapse or scaffolding or ladder accident in the New York area, we can help you navigate the law, thoroughly represent your case, and win your settlement.
Top Rated Construction Accident Attorneys in the Bronx and the New York Area
While we realize that a financial settlement cannot undo damage, it can help clients move on with their lives after enduring so much pain and suffering. Using the facts, we can prove that the client was working on a dangerous job site, which is the responsibility of the employer to provide. In some cases, defective equipment was provided for workers, resulting in an accident. Whatever the case may be, Jeffrey J. Shapiro & Associates, LLC has the experience and record of success to win your case.
---