Construction Related Accidents in NYC
Despite New York State and federal regulations regarding workplace safety, construction accidents still occur, leaving construction workers at high risk of experiencing everything from crane collapse injuries to scaffolding accidents to injuries resulting from operating defective equipment. Jeffrey J. Shapiro represents construction workers who have suffered work-related injuries as well as family members who have lost a loved one due to a construction-related accident. If you have been harmed in a similar accident, now is the time to seek aggressive and empathic representation in Jeffrey J. Shapiro. With experience on our side, we will fight to make sure you are fairly compensated for your pain and suffering and have the resources you need to move in a positive direction with your life.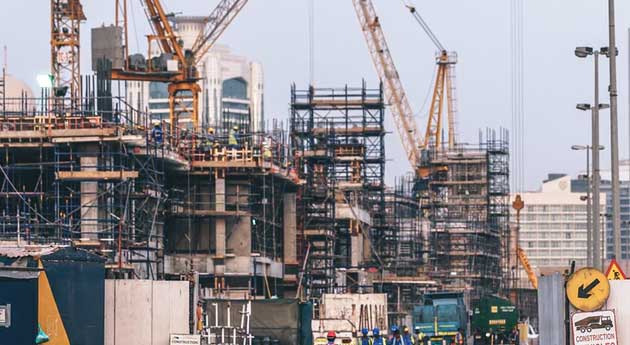 Construction site accidents cause all types of problems
A construction-related accident will impact every aspect of your life, including your physical health, finances, ability to work in the future, and your mental health. While workers' compensation provides compensation for work-related injuries, most of the time these benefits fail to cover all of the hospital bills and other expenses that result from the accident. Having never been in this crisis situation before, too many victims are unaware of their rights and options in recovering damages, which is why enlisting the help of a reputable and successful New York construction accident lawyer is in your best interest.
Enlist an experienced NYC construction attorney, we can help
Together with an attorney, you will review your entire class and seek recovery against all parties who may be at fault. Often times property owners, contractors, manufacturers, and engineers may be responsible for our clients' injuries. In cases involving faulty scaffolding, unsafe cranes, or malfunctioning power tools, it's possible that the manufacturers of the equipment are to blame. We assess your entire case and craft a legal strategy to make sure you receive what you deserve.
There are many types of construction site injuries within NYC
A high proportion of construction-related accidents occur in New York City due to the high volume of construction projects. Over the years, construction workers have experiences some of the most common mishaps, which including scaffolding accidents, falling cranes, forklift injuries, injuries resulting from faulty power tools, and broken ladders. Electrical hazards and toxic exposure have left construction workers with chronic illnesses and injuries that have impaired their abilities to work in the future.
If you have been involved in a construction-related accident, know that you are not alone. Jeffrey J. Shapiro & Associates have helped thousands of clients in similar conditions rebuild their lives and receive compensation.
---