Crane Collapse Accidents New York
Witnessing a crane collapse is one of the most harrowing scenes. Sadly, crane accidents do happen and have resulted in serious life-altering injuries and in some cases, death. With pure steel more than 50 stories tall suddenly collapsing onto cars in the Tribeca area, victims were left with no time to act in the event of a crane collapse. If you have been negatively impacted in a crane accident in New York, you deserve the best legal representation available. Jeffrey J Shapiro & Associates has a proven track record of winning cases for their clients who have sustained a crane collapse in New York City.
One of the highest rates of crane collapses
New York City has one of the highest rates of crane collapses due to the ongoing construction and real estate development in the area. One of the most recent crane collapses took place in February of 2016, when an operator failed to lower the boom resulting in the death of one man walking on the streets below. How does such a tragic event occur? The crane operator failed to secure the crane the night before the crash, causing the crane to become unstable. High winds at the time of construction did not help matters. If there was one positive outcome from this tragedy, it is that New York woke up to the realities of the dangerous construction industry and took steps to create a more secure work environment including tougher licensing requirements for crane operators. A few months later, another crane accident occurred in Queens, New York in which 2 workers were killed in a different crane accident.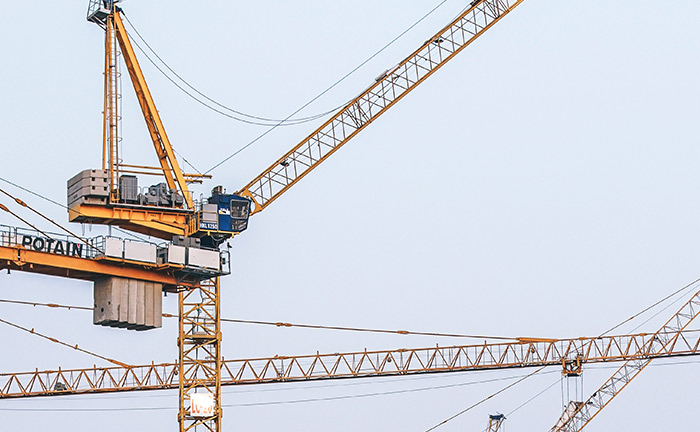 Most  accidents are a result from negligent and careless crane use
Most of these crane accidents result from negligent and careless crane use on the construction site. Inadequate supervision, negligent crane design by the manufacturer, and reckless disregard for the law and proper procedures are usually to blame. With years of experience representing clients who have experienced a variety of construction-related accidents, Jeffrey J Shapiro & Associates stand ready to defend you and fight for a generous settlement. While no amount of money can undo the physical and emotional damage of sustaining a crane accident or losing a loved one, a proper settlement can help you pick up the pieces and move forward to a more positive future. If you or a loved one are the victim of a crane collapse in New York City, Jeffrey J Shapiro stands ready to help.
---