Slip and Fall Lawyers NYC
Are you a construction worker in New York who has experienced a slip and fall at your construction site due to a less than adequate work environment? At Jeffrey Shapiro & Associates, we have carved out a niche for ourselves in representing construction accident cases, with a strong track record of wins to showcase our knowledge and success in this area. If you are looking for "slip and fall" lawyers in NYC, Jeffrey Shapiro & Associates is pleased to meet you!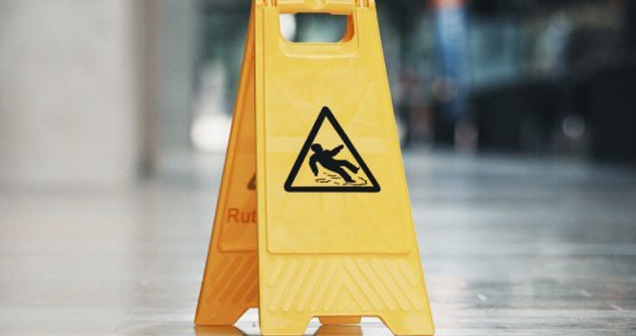 Working on a construction site can be one of the most dangerous environments.
Too many victims of construction related accidents use this as a reason not to seek compensation, citing that "they knew what they were getting into" when signing on for a construction project. Sadly, laws and regulations that are meant to keep workers like you protected are ignored in practice. The lawyers with Jeffrey Shapiro & Associates will use their knowledge and experience to inform you of your rights and earn you adequate compensation for the injury you have experienced.
Represented thousands of victims who have sustained injuries
We have represented thousands of victims who have sustained everything from falling objects on site to scaffolding problems, unstable ladders, vehicle accidents, broken or defective tools, crane collapses, and other harmful conditions. With empathy and understanding, we realize that our clients experience more than just physical pain and injury after a construction related accident. Workers experience financial loss as well including lost wages from being injured. We also understand that victims of construction related accident are often devastated that their career plans are dashed after sustaining a back injury or damaging an arm or leg. The financial loss in one consideration, and the emotional impact is quite another. Hiring a trusted attorney to help navigate the complicated insurance and legal process that ensues after a situation like this is wise.
What can you expect from hiring Jeffrey Shapiro & Associates?
We will fight to win compensation on medical bills, rehabilitation costs, mental and emotional suffering, and other related costs. Having worked with so many similar cases, we will be able to adequately assess what we believe you are entitled to after considering the details of your situation.
As a construction worker, you are entitled to safe work conditions under New York state law. If you are looking for "Slip and fall" lawyers in NYC, Jeffrey Shapiro & Associates is home to some of the best, most seasoned attorneys with a track record of successes to prove it.
---
We will pursue justice on your behalf