Been Injured in a Construction Site? How We Can Help
Have you been injured on a construction site or construction-related accident? Let us show how we can help you and your family recover from what can be a life-altering experience. Now more than ever, it is critical that you are aware of your rights as you navigate the complex legal implications of picking up your life after a construction-related accident.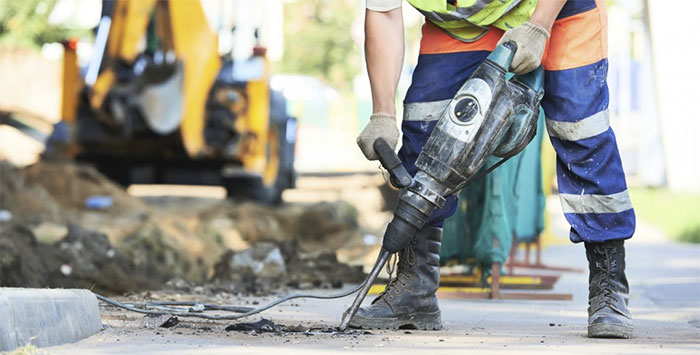 New York construction sites are DANGEROUS!
It comes as no surprise that construction sites are dangerous. Professionals working in construction are asked to operate powerful machinery, work on roadsides where traffic accidents commonly occur, and climb to dangerously tall heights to perform installations and other tasks. Despite construction regulations and laws at the state and federal level meant to protect professionals working in construction, workers do risk their physical safety on the job every single day. Sustaining an accident on-site can result in physical and emotional damage, not to mention ongoing financial worries due to medical bills and missed work.
Navigating the legal process throughout your recovery
The lawyers at Jeffrey J. Shapiro stand ready to help you navigate the legal process throughout your recovery. Jeffrey J. Shapiro stands at the head of the firm, as an attorney with over 30 years of experience practicing law in the state of New York. In that time, he and his firm have carved out a reputation as one of the most aggressive and successful firms for personal injury and medical malpractice. With decades of experience helping individuals who have faced similar circumstances and challenges to you, we use our knowledge and experience to win your case.
Emotional and financial consequences as a result of this accident
As someone who has undergone a construction-related accident, you are most likely experiencing not only physical pain but also emotional and financial consequences as a result of this accident. In our time working with construction professionals, our clients have sustained many of the most commonly seen injuries on construction sites. Because proper precautions were not taken, we've worked with clients who have fallen from heights, who have been injured in a trench or scaffolding collapse, electric shock due to faulty power tools or machinery, and injuries sustained after protective equipment was ignored and not used on-site. All it takes is a crane collapse injury,  ladder collapse or a malfunctioning tool or distracted coworker for a construction worker to sustain a life-altering accident. Regardless of the details of your particular case, we stand ready to put together a successful case that will help you move on with your life after sustaining such an injury. The next step is to call for a free consultation with Jeffrey J. Shapiro & Associates at 800-728-5478. We will put you on the path to reclaiming your health and life.
---